Previous Speakers

Heikki Jutila
Senior Petroleum/ Reservoir Engineer Teknillinen korkeakoulu-Technology, UK UK

Junwang Tang
Associate Professor University College London UK UK

Hussain H Ahmed
Chair American University-Sharjah UAE

Fawzi Banat
Professor The Petroleum Institute UAE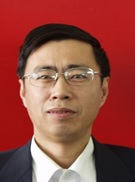 Ailin Jia
Director of Ordos Basin Branch Institute of RIPED, PetroChina China

M. Enamul Hossain
Associate Professor and Statoil Chair in Reservoir Engineering. Memorial University of Newfoundland Canada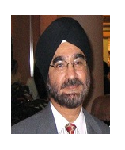 Amarjit Bakshi
Project Director/ CTO/ Business Development Executive/President & CEO. Refining Hydrocarbon Technologies LLC USA

Hussain Hameed Ahmed
Associate Professor American University of Sharjah USA
Recommended Global Chemistry Conferences
Asia Pacific & Middle East
Petrochem 2019
About Conference
Petrochemistry aims to bring together leading academic scientists, researchers and research scholars share their experiences and research results about all aspects of Petrochemistry It also provides the premier interdisciplinary forum for researchers, practitioners and educators to present and discuss the most recent innovations, trends, and concerns, practical challenges encountered and the solutions adopted in the field of Petrochemistry.
A number of selected high-impact full text papers will also be considered for the special journal issues. All submitted papers will have the opportunity to be considered for this Special Journal Issue. The paper selection will be carried out during the peer review process as well as at the conference presentation stage. Submitted papers must not be under consideration by any other journal or publication. The final decision for paper selection will be made based on peer review reports.
Targeted Audience
Conference Keywords
Refining processes are the Chemical engineering processes use to convert crude oil into other useful products such as liquefied petroleum gas, gasoline or petrol, kerosene, jet fuel, diesel oil and fuel oils. The three Stages of refining Crude oil needs to be processed before it can be used are: separation, conversion and treating.
Fossil fuels are described as a energy source that were formed form ancient plants and organisms during the Carboniferous Period, approx. 360 million years ago. Fossil fuel includes coal, oil and natural gas.
Refinery mass balance, also known a material balance, is a process of conservation of mass to the analysis of physical systems. By balancing for material entering (Input) and leaving a system (Output), mass flows can be calculate which might have been unknown, or difficult to measure.
The refinery gases are produced during the crude oil separation process and also during other operations such as fractional distillation, catalytic cracking. The main gases are Hydrogen, Methane, Propane and Butane etc.
Gas oil a Fluid obtained in the fractional distillation of Crude oil, boiling between the light oil and heavy oil fractions. Gas oil is also known as red diesel, cherry, 35 seconds, heating oil.
Pyrolysis gasoline (Pygas) is highly aromatic naphtha range intermediate product. It is a by-product of high temperature naphtha cracking. It can be used as a high-octane gasoline fuel or as a source of aromatics for extraction.
Petroleum coke (petcoke) is a by-product of crude oil. It mostly consists of carbon, with different amounts of sulfurs and heavy metals. It is used for, production of batteries, steel, and aluminium. Low grade petcoke, contains high concentrations of sulphur, is used as fuel in coal-fired power plants and cement kilns.
In chemistry, the term Aromatics are used to describe Hydrocarbons derived from petroleum, characterized by a ring-like molecular structure and aromatic or sweet odor. The most common aromatics are benzene, toluene, and xylene which used as chemical feedstock, solvents, and as additives in chemical industries.
Olefins are the compound made up of hydrogen and carbon that contains one or more double bonds between carbons. It is examples of unsaturated hydrocarbon. It includes ethylene, propylene, and 1-3-butadiene.
RAM analysis stands for Reliability, Availability, and Maintainability. It is a tool specifically developed for the upstream oil and gas industry. It includes special features for maintenance strategies, Modelling flow networks, typical oil and gas upstream operations storage tanks and transport logistics.
Opportunities & Benefits
Opportunities:
Opportunities:
For Researchers, Professor and Faculty Members:
Speaker Presentations
Poster Display
Symposium hosting (4-5 member team)
Workshop organizing
For Universities, Associations & Societies:
For Students and Research Scholars:
Poster Competition (Winner will get Best Poster Award)
Young Researcher Forum (YRF Award to the best presenter)
Student Attendee
Group Registrations
For Business Delegates:
Speaker Presentations
Symposium hosting
Book Launch event
Networking opportunities
Audience participation
Exhibitor and Vendor Booths
Sponsorships opportunities
Product launch
Workshop organizing
Scientific Partnering
Marketing and Networking with clients
Benefits
For Organizing Committee Members:
An opportunity to be the Keynote/plenary speaker for the biochemical engineering 2018 conference
An honorable position as the Chair/co-chair for the session of your interest at the conference
An opportunity to launch your Book/Chapter/research work at the event •
An opportunity to conduct workshop/symposia of your
University/Lab/Organization at the conference
For Associations:
Full waiver on registration and accommodation to the President of your association.
Recognition of Logo and Link of your corporate website on the Conference website.
Recognition listing in the final conference program/proceedings.
Verbal recognition at the Inaugural Ceremony.
Opportunity to take over and organize interested scientific track (s) / session (s) if any.
20% waiver on Delegate passes for your association members.
Advertisement in the conference handbook.
Distribution of flyers during each other's conference.
For Young researcher and Speakers:
Each abstract will be labeled with a Digital Object Identification Number (DOI) provided by Cross Ref.
Speaker and Abstract pages created in Google on your name would get worldwide acknowledgment to your research.
Opportunity to meet your peers, and world-renowned scientists of Chemical & Biochemical Technologies.
For Exhibitors:
A unique platform for business promotion
Global Networking Opportunities
Best Visibility from your target audience, globally
Best Economic Advertisement platform
Extreme Social Media Promotion
For Research Groups:
Free Registration will be provided to the head of Group
Access to our members, speakers, delegates of the Congress.
Special discounts on Group Registration.
Opportunity to organize a workshop at any of our events.
Discounts on publishing research articles of the society staff and researchers in our respective journals.
Opportunity to showcase and demonstrate your services in our events.
We can advertise every fundraising event organized by you through every conference we organize along with complete media visibility through our conference Web pages.
Session/Tracks
Track 1:-Advances in Petrochemistry:
This session content Advances on Petrochemistry, The process of converting crude oil or natural gas into useful products is studied in Petrochemistry.There are various advantages related to Petrochemistry they are easily extracted they can be easily transported and so on. The organic matters get stored in high quantity beneath earth surface before extraction.
The following topic are used to explain the advances in Petrochemistry Organic Materials, Catalytic Cracking, Refining, Complex Distillation, Methods used in Petrology, Coal Geology.
In 2001, crude oil imports to China declined by 10 million tons from the previous year, to 60.26 million tons (approximately 1.2 million barrels/day) the largest crude oil supplier was Iran, and Saudi Arabia.
Track: 2 Latest advances in Petrochemistry:
The process of converting crude oil or natural gas into useful products is studied in petrochemistry. The organicmatters get stored in high quantity beneath earth surface before extraction. There are various advantages related to petrochemistry the are easily extracted they can be easily transported and so on.
Petrochemistry Organic Materials, Complex Distillation, Refining, Catalytic Cracking, Methods used in Petrology, Coal Geology
Track: 3 Petroleum Geology:
This session content about the petroleum geography is the investigation of the branch monetary topography That arrangements with the event and abuse of oil and gas fields in oil topography The branch of geography that arrangements with important topographical materials the oil land prospecting is planning of subsurface assets. The primary rule of land prospecting is the far reaching topographical investigation of subsurface assets
Track: 4 Applied Catalysis:
Synthesis and catalysis are essential, to the construction of new materials; Catalysts are progressively used by chemists busy in fine chemical synthesis within both industry and academia. Catalysts may be classified as either homogeneous or heterogeneous. A homogeneous catalyst is one whose molecules are dispersed in the same phase (usually gaseous or liquid) as the reactant molecules. Catalytic reactions are typical chemical reactions; i.e. the reaction rate depends on the frequency of contact of the reactants in the rate-determining step. The Applied Catalysis Award is awarded by the Royal Society of Chemistry to individuals for "creativity and excellence in novel approaches or use of catalysis in industry.
Track: 5 Product Innovations:
Item advancement is characterized as: The improvement of new items, changes in outline of built up items or utilization of new materials or segments in the fabricate of set up items. These incorporate critical enhancements in specialized particulars, segments and materials, fused programming, ease of use or other useful attributes. The main sort of item development includes presenting another item. Be that as it may, you can't present only any new item. This new item should take care of a current issue in another and energizing way. Or then again the item needs to take care of a totally new issue that has emerged. New item advancement is the underlying advance before the item life cycle can be analysed, and assumes an imperative part in the assembling procedure. To avoid loss of benefits or liquidation for organizations in the long haul, new items must be made to supplant the old items.
Track: 6 Petroleum Engineering:
This session includes all aspects of Petroleum Engineering, Energy is the most important aspect of our day to day life and hydrocarbon plays an important role in it. Hydrocarbons can neither be crude oil or natural gas, the study related to these activities are called as Petroleum engineering. Petroleum engineers require a wide range of knowledge not limited to only mathematics and physics. It is a mixture of all many engineering disciplines such as civil, Mechanical as well as chemical.
The various petroleum engineering aspects are discussed using the below topics Exploration and production, Fossil Fuel, Petroleum Life Cycle, Reservoir Engineering & Simulation, Rock physics and rock mechanics, Reservoir Surveillance and Monitoring, Energy Economics.
Petrochemical experts predict that the annual growth will be about 3.9% by 2031.
Track 7:-Oil and Gas Managements:
This session approaches Oil and Gas Managements, The demand for oil and oil-based products has always been high when compared to the previous years. The Environmental Impact Assessment expects say that global consumption of petroleum and oil fuels to continue to grow by 1.5 million b/d in 2017 and by 1.9 million b/d in 2018.Due to the constraints present in petroleum extraction and innovations just a small amount is brought to the store.
The major constraints in the extraction and processing are explained using the below topics Natural Gas Hydrates and its Derivatives, Oil and Gas Restoring, Corporate social responsibilities in oil and gas industries, Future Challenges for Oil Exploration and Consumption, Oil and Gas diversification, Oil and Gas Restoring.
The total Oil and Gas Data Management market is expected to grow from $6.08 Billion in 2015 to $21.22 Billion by 2020
Track 8:-Biofuels:
This session explains about Biofuels, The Biofuels are fuels produced directly or indirectly from organic material, in developing countries the large number of people who use it mainly for cooking and heating. Biofuels are three types mainly solid, gaseous or liquid, the more advanced and efficient conversion technologies now allow the extraction of biofuels, Biofuels may also be derived from forestry, agricultural or fishery products or municipal wastes, the biofuels provided 2.7% of the world's fuels for road transport. Biofuels exist in 31 countries at the national level and in 29 states or provinces Biofuels are also referred to as renewable energy because they are a form of transformed solar energy.
The various advancements and types of biofuels are explained in the following topics Biomass, Biodiesel, LNG and CNG Advancement, Bio refineries.
Track: 9 Petroleum Life Cycles:
Oil is created from raw petroleum, an unpredictable blend of hydrocarbons, different natural aggravates The unrefined item exists as stores in the world's outside layer Crude oil is removed from topographical stores by various distinctive methods. The nature of the unrefined petroleum utilized by refineries in conjunction with the intricacy of preparing directs the vitality prerequisites for refining. bring down quality unrefined petroleum is more hard to refine into transportation powers, consequently the carbon force for refining lower quality crudes is higher than for great rough.
Track 10:-Crude oil and Natural gas:
This Session includes all about Crude oil and Natural gas, Crude oil is a liquid both underground and at normal surface conditions. Natural gas is a vapor at normal surface conditions; Crude oil and natural gas are fossil fuels that are used for heating. With the Both oils have similar uses, but they are different in the effect and the outcome of their use. Crude oil and natural gas are used for transportation that make vehicles work, the increase of technical advancements in manufacturing vehicles, the demand for crude oil becomes greater than natural gas because most vehicles are designed to use crude oil Crude oil is also used to making of cosmetics for women, plastics, rubber and the like. This is another cause why the demand for crude oil is high; Natural gas is used for fertilizers because it produces ammonia which is very helpful for the plants' growth.
The topics is discussed further using the following subtracts Hydrocarbon Reservoir, Oil and Natural Gas formation, Refining of Oil, LPG and LNG, Oil Traps, Reservoir Rocks
The Increase of crude oil production by 4 million tons and to double its natural gas production by 2020. The Market will raise its crude oil production from 22.6 million tons in 2017-2018 to 26.42 million tons in 2021- 2022.
Biofuels Market Size Will Reach USD 218.7 Billion by 2022, Globally
Track 11:-Refilling and Processing:
This session discuss about Refilling and Processing, Refilling is an important chemical engineering process where the dry oil well is replenished with the help of various biotic and abiotic factors. This process is a developing process to keep the crude oil extraction fresh and ever growing.
The important refilling agents used are discussed below with these sub tracks Dynamic Migration Processes, Seeps, Abiotic oil, significant safety hazard. Faster Filling with Carousels
The Petroleum Refilling industry has a moderate level of market share is 60.9% of industry revenue in 2018.
Market Analysis
Theme: The growth of fuel formation for future decade
Scope and Importance:-
Petrochemistry is a broad, diverse and multidisciplinary field. It is continuous interaction with basic disciplines and is also contributing to meet all Grand Societal Challenges. This contribution is such that numerous reports have been produced in recent years in Asia and world - wide, with the aim of drawing a comprehensive picture and proposing coordinated actions towards the establishment of coherent strategies in the field. The present report subscribes to this perspective, with a particular goal which is to contribute to the establishment of a comprehensive view of the role in efficient development of key enabling technologies.
Branches of Materials Science Includes:
About Venue:
Bangkok is the capital and most famous city of Thailand. It is one of Asia's most cosmopolitan urban communities with sublime sanctuaries and castles, credible channels, occupied markets and a lively nightlife that has something for everybody.
Bangkok that fills you with feeling and fortifies the faculties. A city that empowers hearing, smell, contact, taste and sight. Bangkok is among the world's best visitor goals. The notable Buddhist sanctuary and Fabulous royal residence including Wat pho and Wat Arun remain interestingly with other vacation destinations, for example, the nightlife scenes of Khaosan Street and Patpong.
It is named as the most gone by city in MasterCard's Worldwide Goal Urban communities List, and was named "World's Best City" for four successive years by Movement + Recreation magazine.
Bangkok Economy: Bangkok is the focal point of Thailand's economy and the nation's essential port. Bangkok is the nation's money related focus, home to more than 33% of Thailand's banks, and in addition the Bangkok Stock Trade. Thailand's essential unit of cash is the baht, with the conversion scale at roughly 40 baht for every U.S.$1.
A large portion of the industrial facilities in Bangkok are little, a significant number of them family-possessed. Nourishment preparing, materials, and the creation of building materials are the head fabricating ventures. Different enterprises incorporate bond, gadgets, oil refining, and tourism.
Bangkok is a noteworthy provincial city, yet it has started looking for outside interest with an end goal to expand its significance globally. Ongoing occasions, be that as it may, have undermined this exertion. Bangkok's wrongdoing rate stays high, with nonnatives regularly the objectives of savagery, and across the board debasement keeps on plagueing numerous business wanders. To exacerbate the situation, the nation is enduring an extreme and waiting retreat. In the mid-1990s, the Thai economy essentially crumbled, with sends out going away and numerous banks hurt by awful advances and uncollected obligation. Thailand's fall helped trigger a money related emergency that immersed almost all of Asia. In August 1997, the Thai government connected for and got IMF advances. (The IMF, Universal Money related Reserve, is an association that advances overall financial security.) as a byproduct of $14 billion of help, the nation consented to a progression of saving money and market changes.
Bangkok Attractions: Thailand is one of Southeast Asia's real vacationer goals, and all guests to Thailand go through Bangkok. In the 1990s, an expected six to seven million travelers went to Bangkok every year. While Bangkok is well known for its sustenance and wild nightlife, it is most likely best known for its history.
Notable structures and sanctuaries are scattered all through the city. The Terrific Castle is viewed as one of Thailand's most essential vacationer locales. The Terrific Castle goes back to 1782, set up when Ruler Rama I moved the funding to Bangkok. Bangkok's celebrated sanctuaries incorporate the Wat Pho and the Wat Traimitr. The Wat Pho sanctuary is home to the 35-meter-long (151-foot-long) Leaning back Buddha, and the Wat Traimitr sanctuary houses the world's biggest strong gold Buddha, measuring five metric tons (five-and-a-half tons) and standing three meters (ten feet) high. The Imperial Formal Freight boats are another prominent fascination. These extravagantly adorned, complicatedly cut longboats appear as legendary animals and are just utilized by the ruler on unique events.
2nd World Congress on Petrochemistry which will be the greatest gathering devoted to Petrochemistry.
• Professionals giving a chief specialized gathering to detailing and finding out about the most recent new era advancements created over the span of time alongside examining their applications.
• Events incorporate intriguing issues introductions from everywhere throughout the world and expert systems administration with enterprises, driving working gatherings and boards.
• Meet Your Objective Business area with people from and around the world focused on getting some answers concerning Petrochemistry; this is the most obvious opportunity to accomplish the greatest accumulation of individuals from wherever all through the World.
• Conduct appears, scatter information, meet with current, make a sprinkle with another item offering, and get name affirmation at this event. Generally acclaimed speakers, the most recent techniques, methodologies, and the most breakthrough updates in Petrochemistry are indications of this meeting.
Target Audience:
Societies/Industries/Universities Associated with Petrochemistry :-
Major Advanced Petrochemistry Associations around the Globe
Major Petrochemistry Industries Associations in China
Target Audience:
Industry 50%
Academia 40%
Others 10%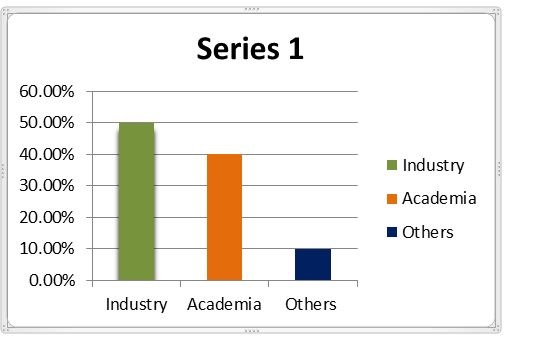 Top Universities in China:
Market Value on Petrochemistry Research:-
The impact of low oil prices on global economies, market participants, and the geopolitical landscape is ushering in a new order for the industry – one of tightened spending and increased insecurity. The industry is also seeing mounting pressure to reduce air and water pollution and overall environmental footprint. Yet oil and natural gas will continue to fuel and power the world's economy for decades.
Analytics solution for the Petrochemistry industry helps to gain a universal view of the operations; helps to keep pace with vibrant markets, customer needs, and regulations. Petrochemistry analytics software allows companies to understand the dependencies, objectives and meet the target by analysing the complete project lifecycle. Moreover, improve operation and enhance productivity, examine supply chain performance and verify the root cause of production loss. These graphics software are being employed by businesses around the world to improve efficiencies of their business processes along with enhancing and innovating product design and features.
Market Growth of Petrochemistry Research in the last and upcoming ten years:
The global enhanced oil recovery (EOR) market totalled nearly $22.9 billion in 2016 and should total $30.4 billion by 2021, with a five-year compound annual growth rate (CAGR) of 5.9% through 2021. The global market for industrial gases was valued at $68.7 billion in 2015. The market is expected to grow from $72.5 billion in 2017 to $80.9 billion in 2020, a compound annual growth rate (CAGR) of 3.3% from 2015 to 2020. The global market for oilfield process chemicals should reach $29.6 billion by 2021 from $26.9 billion in 2016 at a compound annual growth rate (CAGR) of 2%, from 2016 to 2021. The global market for bio products should reach $714.6 billion by 2021 from $466.6 billion in 2016 at a compound annual growth rate (CAGR) of 8.9%, from 2016 to 2021.
Apart from the industrial personnel where most of the research work is done, other research communities include:-
Academicians include Student community.
Researchers include Post docs, Research Associates.
Scientists include Professors, Associate professors, and Assistant professor.
Industries include Presidents, CEO's, and R&D Managers.
Market Report of Petrochemistry:
The global petrochemicals market was valued at USD 419.4 billion in 2015. The industry's future growth trajectory is determined by high demand for its derivatives in automotive, textile, construction, industrial, medical, pharmaceuticals, and electronics and consumer goods industries.
In addition, regulatory policies by Asian governments that are aimed at incentivizing chemicals manufacturing will also play a significant role in attracting investments from overseas companies. Primarily produced chemicals such as ethylene, styrene, and butadiene have registered considerable amount of usage in rubber, plastics, and solvents production.
One of the main drivers of growth was the transport sector. Vehicle ownership levels increased in 2017, as did the share of Sport Utility Vehicles (SUVs) and other large vehicles. Another reason behind robust demand growth is oil used as a petrochemicals feedstock," Natural gas demand also clocked a 3 per cent growth in 2017, significantly above the average growth of 1.5 per cent in the last five years on the back of relatively low-cost supplies as well as fuel-switching in key economies, China which has been trying to cut down its reliance of coal accounted for 30% of the total growth in global demand of natural gas.
The worldwide market for Petroleum Industry's Since the 1980s there has been an acceleration in the rate of concentration and centralization in the world oil industry with the development of what are referred to as supermajors, majors, and independents or jobbers. Supermajors consist of BP-Amoco, Chevron-Texaco, Exxon-Mobil, ConocoPhillips, and Shell. This category of companies is defined as having a capitalization of $100 billion or more. Majors are defined as companies having a capitalization of $30 to $100 billion. Independents and jobbers include those with a capitalization of less than $30 billion. Supermajors have largely abandoned their traditional function of exploration, 80 percent of which now is conducted by independents. They receive most of their profits from the refining and petrochemical industries and also have diversified into alternative sources of energy, including atomic energy
The global petrochemicals market was valued at USD 419.4 billion in 2015. The industry's future growth trajectory is determined by high demand for its derivatives in automotive, textile, construction, industrial, medical, pharmaceuticals, and electronics and consumer goods industries. In addition, regulatory policies by Asian governments that are aimed at incentivizing chemicals manufacturing will also play a significant role in attracting investments from overseas companies. Primarily produced chemicals such as ethylene, styrene, and butadiene have registered considerable amount of usage in rubber, plastics, and solvents production. North America petrochemicals market revenue, by product, 2014 - 2025 (Million Tons)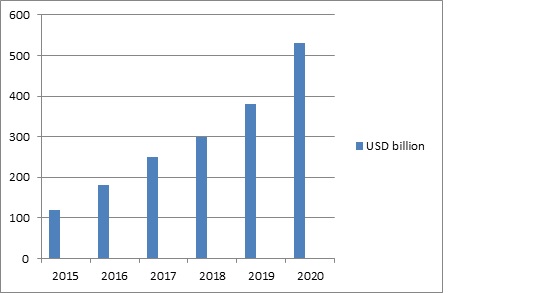 Global Advanced Petrochemistry Market:
The Global Petrochemicals Market is poised to grow at a CAGR of around 8.8% over the next decade to reach approximately $975.5 billion by 2025.Some of the prominent trends that the market is witnessing include increasing demand for propylene products, encouraging regulatory policies in emerging regions, increasing utilization of coal and shale gas as a major feedstock for petrochemicals production and growth opportunities/investment opportunities. Based on product the market is segmented into propylene, butadiene, toluene, styrene, Xylene, benzene, methanol, methylene and vinyl's.
Past Conference Report
The 6th International Conference on Petroleum Engineering was held during June 29-30, 2017 at Madrid, Spain with the theme "Current Trends & Challenges in Petroleum Exploration & Production". Active participation from scientists, engineers, researchers, students and leaders from the fields of Petroleum Engineering and Chemical Engineering made this conference fruitful and productive driving the two-day event into the path of success with thought provoking keynote and plenary presentations.
The meeting covered various sessions, in which the discussions included the scientific tracks:
· Advances in Petroleum Engineering
· Petroleum Distillation and Refining
· Exploration, Production and Storage
· Transporting Oil and Natural Gas
· Processing Units used in Refineries
· Field Development & Production Operations
· Petroleum Engineering and its Industrial Application
· Petroleum Derivatives: Synthesis and Application
· Sustainable & Renewable Energy
· Safety in Oil Industry in Petroleum
· Environmental Hazards of Petroleum
· Replacing Oil: Alternative Fuels and Technologies
· Petroleum Companies & Market Analysis
The conference was initiated with a series of lectures delivered by both Honourable Guests and members of the Keynote Forum. The list included:
Conferenceseries Ltd offers its heartfelt appreciation to all the speakers who have attended and is obliged to the Organizing Committee Members, adepts of field, various outside experts, company representatives and other eminent personalities who supported the conference by facilitating the discussion forums.
With the success of Petroleum Engineering 2017 at Madrid, Spain, We are pleased to announce 2nd World Congress on Petrochemistry. in Bangkok,Thailand, January 30-31,2019.
To Collaborate Scientific Professionals around the World
Conference Date January 30-31, 2019
For Sponsors & Exhibitors
Speaker Opportunity
Day 1
Useful Links
Past Conference Report